Satyapriya Krishna
Fair | Private | Robust | Explainable
Satyapriya Krishna
Researcher @ Harvard SEAS
Hi! I am Satya and I am a PhD student at Harvard School of Engineering and Applied Sciences (SEAS) working on trustworthy aspects of machine learning with Prof. Hima Lakkaraju and Prof. Finale Doshi-Velez. I also collaborate with Prof. Sameer Singh from UC, Irvine and Prof. Steven Wu from Carnegie Mellon.
Before starting my PhD, I led several research initiatives at Amazon for multiple products, including Amazon Web Services (AWS), Alexa and Amazon Search (A9). I completed my masters from the School of Computer Science (SCS) @ Carnegie Mellon University, Pittsburgh Campus, with my research focus on building smart conversational agents.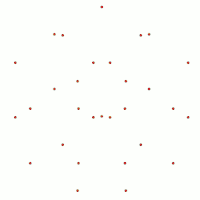 News
[Aug, 2022]
Teaching Fellow for COMPSCI 236R: Topics at the Interface between Computer Science and Economics
Fall 2022
[May, 2022]
This article
highlights some of my research works contributing to Amazon's Trustworthy ML Initiatives
[Feb, 2022]
The Disagreement Problem was highlighted by
Fortune Magazine
in multiple articles
[Feb, 2022]
Received support from Nicole A. Chen and Karina A. Chen Graduate Student Research Fellowship
[Feb, 2022]
The Disagreement Problem was covered by Analytics India Magazine
[Feb, 2022]
Published our work on the disagreement problem in explainable machine learning
[Aug, 2021]
Joined Harvard SEAS as CS PhD Student
[Jun, 2021]
Our work on "Does Robustness Improve Fairness?" accepted at ACL-2021 Findings
[Jan, 2021]
Our differentially private text transformation method published at EACL-2021
[Dec, 2020]
We presented a new fairness benchmark for open language generation in FAccT '21
Academic Services
Organisational Contributions
Co-President - Harvard SEAS Graduate Council

2022
Copyright © 2021 by Satyapriya Krishna. All rights reserved.